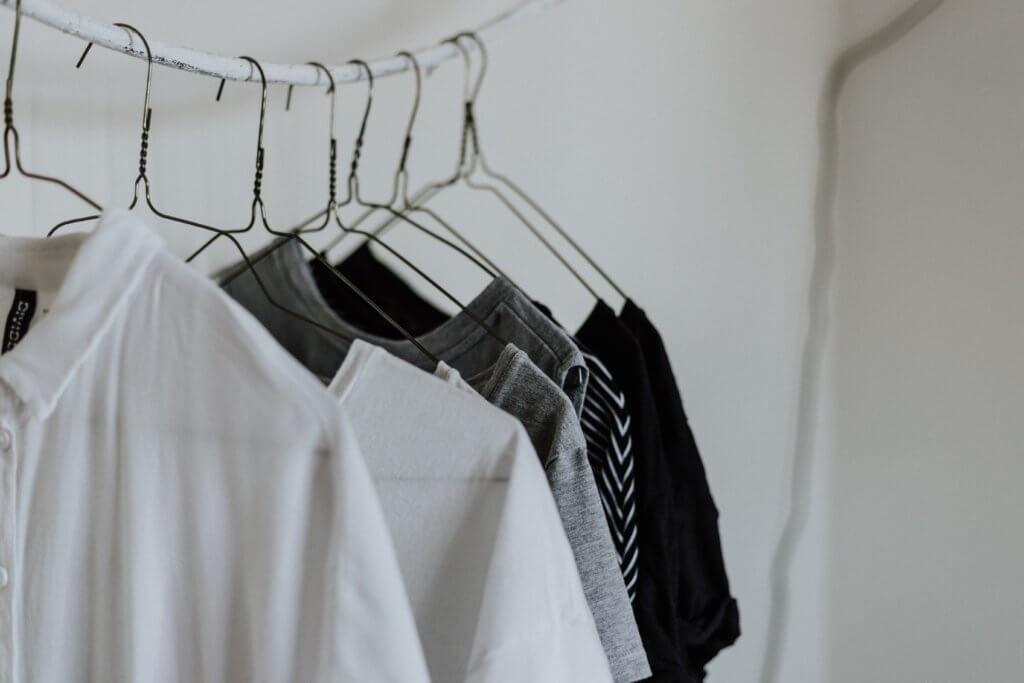 In a world where we are increasingly relying on electronic equipment, EMF radiation is rife and is unlikely to go away anytime soon. While more studies need to be done on the effects of EMF radiation over a long-term period, some current studies suggest that it can have significant adverse health implications on our bodies. There are many ways to protect yourself from EMF radiation, from devices covers and cases to bed canopies. To protect your body, there are also many different types of EMF protection clothing. However, it is difficult to know which products to choose from, so we have done the hard work for you – trying and tested out different products. Keep reading to take a look at our list of the best EMF blocking t-shirts. 
Why are EMF T-Shirts So Important?
There have been many studies into the impact and health hazards of EMF radiation, but the conclusions have been complicated and led us to ask even more questions. In 2011, the World Health Organisation's Agency for Research on Cancer categorised radiofrequency radiation as '2B potentially carcinogenic'. Furthermore, they found that EMF radiation was linked particularly to certain types of brain tumour. This does sound alarming; however, it is essential to note that other materials in this 2B carcinogenic category include caffeine and talcum powder that are used by millions of people every day. 
On top of this, at the University of California, Dr Joel Moskowitz, a public health professor, predicted that EMF waves from mobile phones could also lead to issues on the skin, of the eyes and the nervous system. The waves are easily absorbed into the skin and can then be transmitted around the body to the nervous system, causing various health issues. EMF Protection clothing acts as a barrier to EMF radiation, leading to a reduction in the amount of EMF radiation that your body absorbs. 
Best EMF Protection Shirts
There is a large selection of EMF blocking shirts on the market, available at many different price points. Most share a similar design but come in a variety of colours and have different features. We discuss the pros and cons of each t-shirt below, as well as their features, so that you can make an informed choice.
ZMMHW Men's T-Shirt, 100% Silver Fiber Electromagnetic Radiation Protective Clothing Computer/Mobile Phone/TV EMF Shielding,V Neck,XXL
EMF Protection Men's T-Shirt RF Shielding Anti-Radiation emf Protection Clothing. EMF Blocker (XXXS 30-32 Chest) Off-White
ZMMHW Men's T-Shirt, 100% Silver Fiber Electromagnetic Radiation Protective Clothing Computer/Mobile Phone/TV EMF Shielding,V Neck,XXL
EMF Protection Men's T-Shirt RF Shielding Anti-Radiation emf Protection Clothing. EMF Blocker (XXXS 30-32 Chest) Off-White
Last update on 2023-12-04 / Affiliate links / Images from Amazon Product Advertising API
Bestselling EMF Protection T-Shirts
Title
Last update on 2023-11-18 / Affiliate links / Images from Amazon Product Advertising API
Lambs – The Faraday T-Shirt
When it comes to EMF protection, Lambs stands apart from other brands due to its tried and tested WaveLength technology. Their technology is tested independently, and the results are certified by the MET laboratory in Baltimore, and they have been found to block over 99% of phone and Wi-Fi radiation. The brand use NASA technology – which is impressive, and the fabric used in their protective clothing has been inspired by the spacesuit. For added protection, the material is also anti-microbial and blocks harmful IV light. 
When shopping for this top on the Lambs website, we were disappointed to find out that there are no alternative colour options – instead, the product is only available in Black. While the delivery of the product was slow as the company send out orders in batches, it was definitely worth the wait. On first wear, the quality of the fabric and design are noticeable, and the garment is soft and comforting to the touch. The fabric is lightweight and fits well and can be worn for a long time as it allows your body to breathe. The product is so impressive, in fact, that if it did come in multiple colour options, we would buy one of each.
Features:
99% EMF Protection

Anti-bacterial and anti-microbial

High Absorbency

Lab Tested Results
Pros:
Lab Certified Protection

Comfortable Fit

Machine Washable and Wrinkle Resistant
Cons:
Expensive 

Only One Colour Option

Tight on Larger Upper Arms
Blocwave EMF Protection Men's T-Shirt
EMF Protection Men's T-Shirt RF Shielding Anti-Radiation emf Protection Clothing. EMF Blocker (XXXS 30-32 Chest) Off-White
EMF PROTECTION. Guards your body against EMF's whilst remaining stylish. Allows you to protect on the go whilst remaining inconspicuous.
SHIELDS the BODY from a range of radiation exposure between 30kHz to 3GHz up to 75% reduction
PROTECTS AGAINST WIFI & CELLPHONE RADIATION. Proven protection against the radiation given off my WiFi, cellphones and other wireless devices.
MADE IN THE UK. Made from high quality fabrics in the UK. We have been working in the field of EMF's and actively developing products since 2004.
WASHABLE. This t-shirt can be washed on a gentle cycle up to 30 times without loosing any shielding efficiency. It can be washed many more times after that but will begin to lose some of the shielding.
Last update on 2023-12-04 / Affiliate links / Images from Amazon Product Advertising API
The most affordable product on our list is from Blocwave, who are known for making a multitude of EMF protection goods. The fabric of the t-shirt contains silver fibre like the others on our list, giving it its shielding properties. The manufacturer states that the t-shirt is up to 75% effective at shielding the body from radiation exposure between 30kHz and 3Ghz, which is a wide range. It is important to note, however than the scientific evidence to back up these claims is difficult to find.
When trying this brand on, the material feels very cotton like (and so it should as it is 89% cotton), meaning that it is breathable and has some stretch to it. We were particularly impressed with the size range of this product, which ranges from 3XS to 3XL – perfect for any body.
Features:
Cotton Blend: 

89% Cotton; 9% Polyester; 2% MTF

Anti-Microbial
Silver Fibre: 

Known for its protective properties against EMF radiation
Pros:
Breathable Material – 89% Cotton

Products Made in the UK

Machine Washable

Affordable
Cons:
Lower Levels of Protection – around 75%

Lab test report difficult to find
ZMMHW Men's EMF Shielding T-Shirt
ZMMHW Men's T-Shirt, 100% Silver Fiber Electromagnetic Radiation Protective Clothing Computer/Mobile Phone/TV EMF Shielding,V Neck,XXL
♠ The silver fiber radiation protection suit is a high-tech product obtained by permanently bonding silver to a fiber surface through a special technique. This structure not only makes the silver fiber maintain the original textile property, but also gives it all the The magical function of silver, the magical effect of silver fiber.
♠ Silver has the most effective antimicrobial properties. Silver fiber radiation-proof fabric made of silver-containing fiber using nanotechnology is the latest radiation-proof technology in the world after metal anti-radiation fiber cloth. It has the functions of radiation protection, anti-bacterial and anti-fouling, and is the production of radiation-proof clothing. Ideal fabric. Its anti-radiation effect is superior to radiation-proof fabric made of other metal materials, which can be worn cl
♠ The metal is highly conductive and has an electromagnetic shielding function. When a people wears an anti-electromagnetic wave clothing to contact an electronic device, the anti-electromagnetic wave clothing can quickly and effectively conduct electromagnetic waves, thereby protecting the body from electromagnetic waves.
♠ Electromagnetic radiation protective T-shirt is suitable for people who work long hours or live in areas with large electromagnetic waves. such as computer, printer, radar contact, and wireless testing personnel as well as radio, telecommunications, communications, computer room, laboratory workers, etc.
♠ Electromagnetic radiation protective T-shirt can protect against computer radiation, WIFI radiation, monitoring and radiation, protection against the radiation of the base station, radiation of the laboratory and other kinds of radiation. It is the ideal protective products for the army, banking, communications, electricity, schools, media, scientific research and other industries.
Last update on 2023-12-04 / Affiliate links / Images from Amazon Product Advertising API
What makes this t-shirt stand out from the others on our list is that it comes in both O-Neck and V-Neck options. The material itself is described as silver bonded on to the fibre surface for added protection. The silver is the conductive material that will help shield the body from EMF radiation. When first trying this t-shirt on, the material feels extremely comfortable and not unlike that of a regular t-shirt, while the fit is pleasant and not too tight. There is plenty of room in the sleeves, making it a good option for those with larger upper arms. We did, however, notice that the t-shirt is only currently listed in sizes Medium to XXL, so this may not be ideal for those with a leaner body type.
Features:
Silver Fabric – known for its EMF Protection Properties

Anti-Bacterial

Comfortable Fit
Pros:
Neckline Options

Larger Sizes Available

Silver Fibres
Cons:
Slightly lower silver percentage than other brands (34%)
Lambs Faraday Long Sleeves T-Shirt
A long-sleeved version of the Lambs T-Shirt that we reviewed earlier, this version is also designed with comfort in mind. The long-sleeved t-shirt uses the same WaveStopper technology that the boxers do. As well as the private studies backed by the MET Lab, Lambs also brought in experts EMITECH to further confirm that their products block up to 99% of EMF radiation in the areas covered by the fabric. As this design is long-sleeved, it means that more of your body is being protected.
When trying this version on, the material is soft and comfortable, while the shirt is expertly fitted to the body. If you feel the heat, however, the long-sleeved version may not be for you.
Features:
99% EMF Protection

Anti-bacterial and anti-microbial

UV Protection

Lab Tested Results
Pros:
Lab Certified Protection

Comfortable Fit

Machine Washable 

Good range of sizes
Cons:
Expensive 

Only One Colour Option
Having put these four t-shirts to the test, wearing them to gauge comfort, and testing their effectiveness, our top pick is the Lambs Faraday T-Shirt,  as it offers both comfort and the best protection from the options that we tried. Some of the key reasons why it is our top pick as listed below: 
Suitable for all sizes – available in a small to XXL. 

Silver material for EMF Protection

Comfort – Super comfortable blend of cotton, silver, and nylon.

Anti-microbial and hypo-allergenic technology with zero bacterial survival.

Ease of purchase –Free shipping and returns and a 30-day money-back guarantee.

Heat Regulating and UV Protective
Essential Features to Consider When Purchasing EMF Blocking Shirts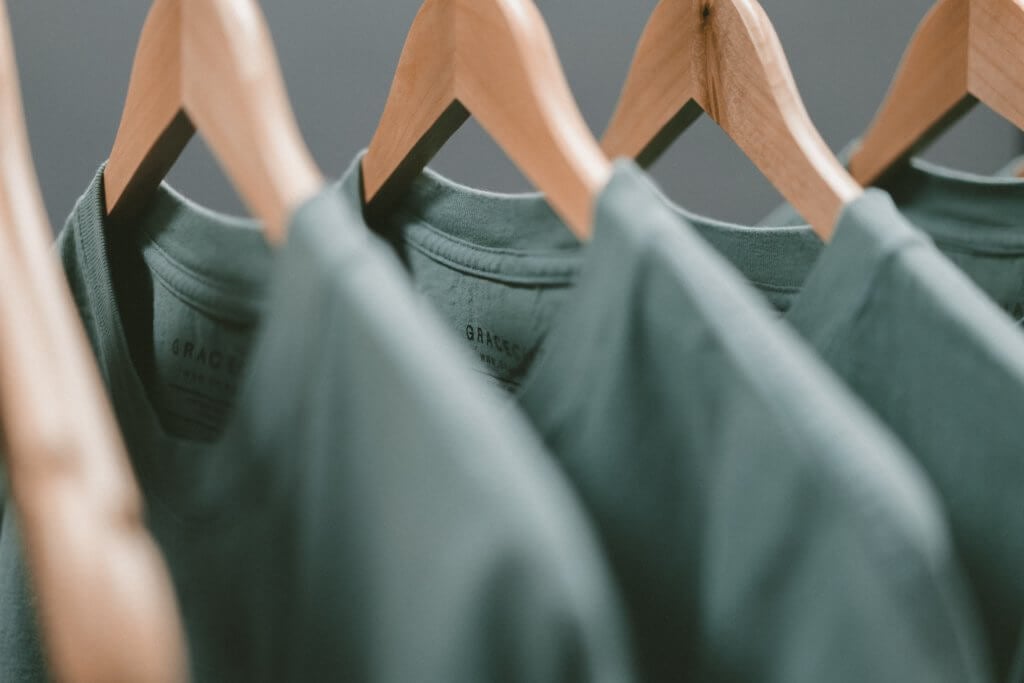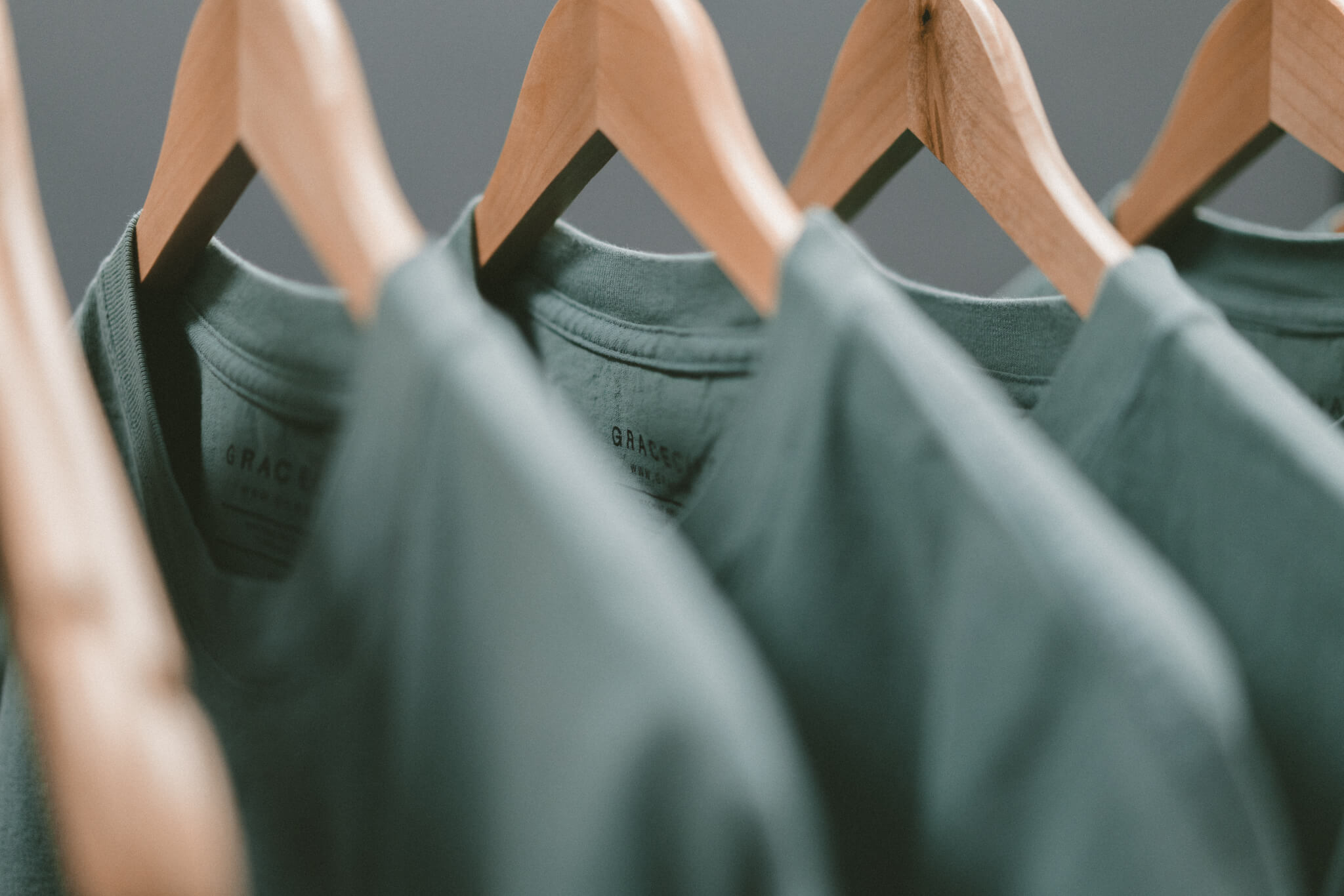 When deciding which EMF shielding underwear is right for you, it is important to consider many different features. Take a look at what you should look out for. 
Effectiveness

 
If you are looking for EMF Protection T-Shirts, then the most important feature should be its effectiveness as this is what you are buying them for. Look out for companies that conduct scientific tests on their products that will back up their claims. This will give you peace of mind that the product is effective. 
Comfort & Fit
There is nothing more annoying than clothing that is uncomfortable to wear, as then you will be less likely to wear it. When it comes to EMF protection clothing, you want to be able to wear these often to protect your body, so comfort is key. The material that your t-shirts are made from should be both soft and flexible in order to allow you to move freely. 
Cost
If you are on a budget, it is important to also consider the cost of the product as EMF protective clothing is more expensive than your average clothing pieces. Some brands such as Lambs do offer deals at various points throughout the year, so keep an eye out for these in order to save some money.
Durability
As EMF clothing is not made from traditional materials, it may need to be cleaned differently to ensure that it continues to be effective. Before making an expensive purchase, check the washing instructions on the manufacturer's website to check that it is machine washable (even if on a delicate cycle) to save you time scrubbing it in the sink.  
It is also great to buy from a manufacturer that offers a satisfaction guarantee or has a great returns policy in case you are not happy with the quality. 
EMF Blocking Protection Shirts FAQs
What is EMF?
EMF is a field produced by many electronic objects such as your mobile and Wi-Fi. EMF is electromagnetic radiation that can travel in a wave pattern at the speed of light. Low-intensity EMF is emitted naturally by living things; however, EMF from technical products has been found to lead to health implications. To find out more, check out our guide to EMF radiation What is EMF Radiation
What Material Can Block EMF?
Many different materials can help shield the body from EMF radiation; however, the material that is most commonly used is silver. Silver (and other metals such as copper) are conductors and can reduce the effects of EMF radiation. Additionally, it has excellent anti-microbial properties and can be used in fabric, making it ideal for EMF shielding clothing.
Can you get EMF Protection Shirts Designed for Women?
Absolutely! While this article has focused on EMF protection underwear for men, more and more companies are expanding their products to target the female market.  Lambs Faraday T-Shirt for Women has the same technology as our top pick, but has the added bonus of coming in three colours – black, grey and hunter green.
Are There Other Types Of EMF Protective Clothing?
Yes, there are – EMF radiation can affect your whole body, and there are many other types of EMF blocking clothing to help reduce your exposure such as EMF blocking underwear. Another part of the body that EMF can affect is the brain – our best of EMF blocking beanies article will help you protect your head too. 
How Do I Make My EMF Clothing Last?
In order to ensure that any type of EMF clothing remains effective, it is important to properly maintain it. Always ensure that you follow the manufacturers washing instructions. Always use cold water and avoid tumble drying as this can damage the material. Some clothing will not require ironing, however if it does – iron on a low heat.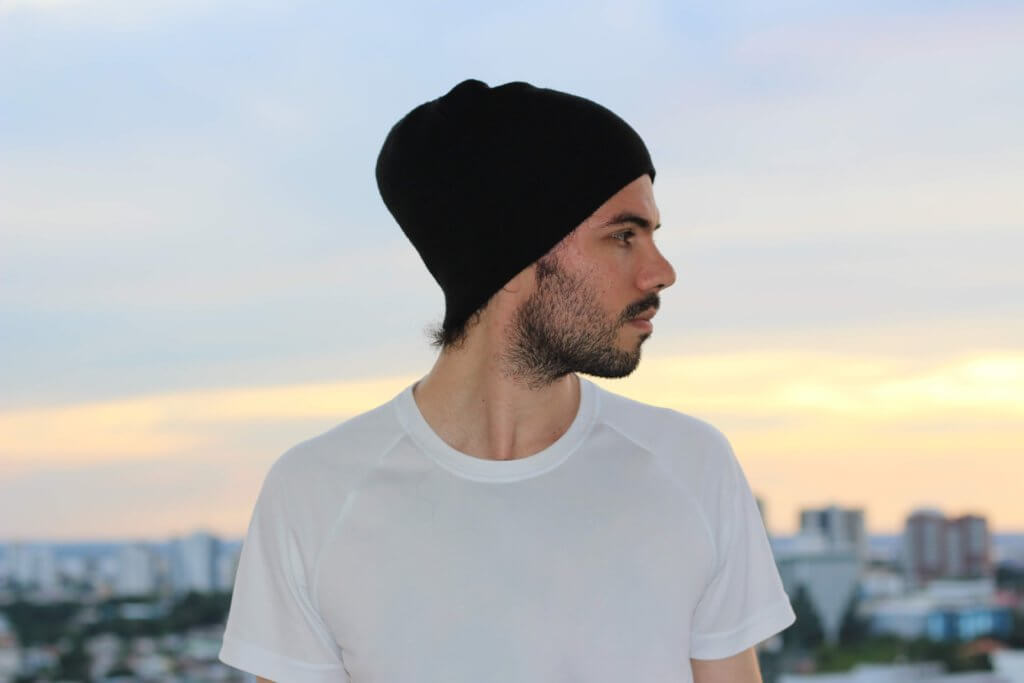 EMF protection clothing, such as the t-shirts that we have listed above are more expensive than traditional, normal clothing; however if you can afford one, it is a great investment. As we have documented, many scientific studies have shown that prolonged exposure to EMF radiation can affect your sleep, body cells and brain. Therefore it is vitally important to ensure that you are protected. 
To find out how to protect yourself, your home, and your family further from EMF radiation, check out our other blog articles for valuable tips and advice, as well as recommendations on other EMF blocking products.