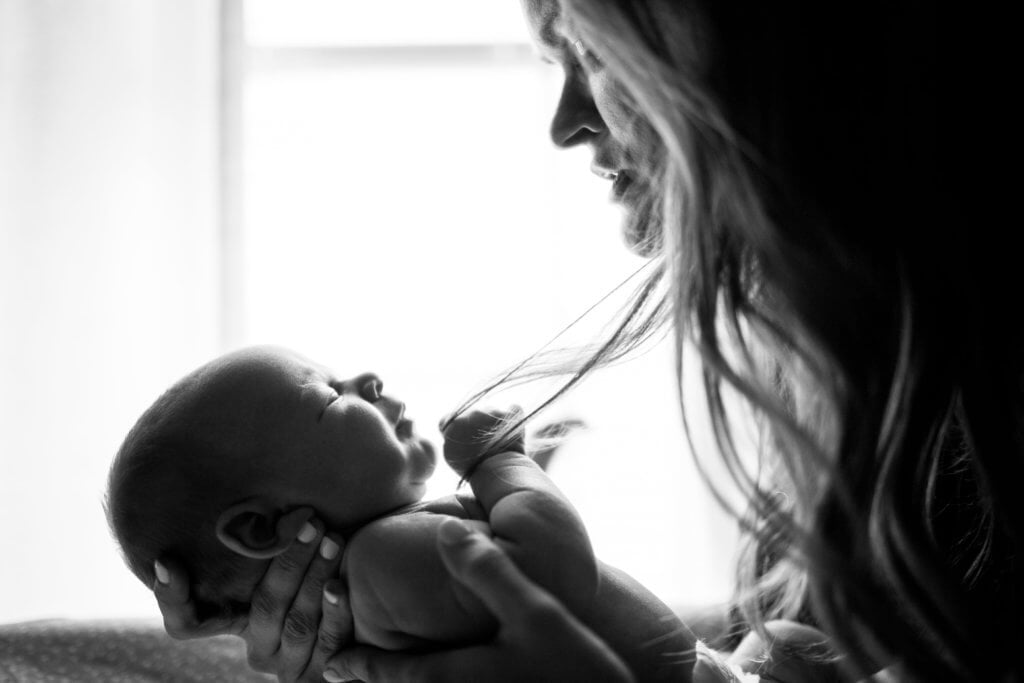 Our Recommended
Angelcare AC403 Baby Movement Monitor, with Sound
Google Nest Security Camera Indoor - Night Vision, 1080p HD Video, CCTV Camera - Plug-In-And-Go Security, On Your Phone 24/7 Live Video
Babymoov Expert Care Baby Monitor Audio, 1000m long range, night light, VOX, rechargeable
Nanit Plus Smart Baby Monitor Camera & Wall Mount Plus 1 Year of Insights
Angelcare AC403 Baby Movement Monitor, with Sound
Google Nest Security Camera Indoor - Night Vision, 1080p HD Video, CCTV Camera - Plug-In-And-Go Security, On Your Phone 24/7 Live Video
Babymoov Expert Care Baby Monitor Audio, 1000m long range, night light, VOX, rechargeable
Our Recommended
Nanit Plus Smart Baby Monitor Camera & Wall Mount Plus 1 Year of Insights
Last update on 2023-12-03 / Affiliate links / Images from Amazon Product Advertising API
Baby monitors give parents security and peace of mind as it allows them to keep an eye on their new baby, while doing household chores, or simply taking a little bit of time to relax after a busy day. There are hundreds of different baby monitors available on the market, each with special features. Some simply measure audio, some check for audio and video while others have added features such as monitoring movement, breathing rate and room temperature. When looking for a baby monitor to purchase, there are many things to consider but the most important aspect should be safety. 
As these products are electrical, it is important to shop for ones that emit lower amounts of EMF radiation to protect your family. Audio only monitors tend to omit lower levels of EMF radiation, however, if you are looking for a monitor with video capabilities, we have included some on our list that are safer than others on the market. 
Best Low EMF Baby Monitors
There is a large selection of baby monitors on the market, available at a variety of prices. Most share a similar design, but some have additional features that may be more appropriate to your individual needs. We discuss the pros and cons of each monitor below so that you can make an informed choice.
Angel Care Baby Movement Monitor with Sound
Angelcare AC403 Baby Movement Monitor, with Sound
Under-the-mattress SensorPad to monitor all your baby's movements, even the lightest breath
Variable sensitivity settings, alarm will sound if no movement has been detected for 20 seconds
Portable rechargeable Parent Unit, clip to your belt and monitor your baby on the go
Enjoy crystal clear sound transmission and security with the unique combination of 8 channels and 2 frequencies
Full colour digital display, batteries or mains operated
Last update on 2023-12-03 / Affiliate links / Images from Amazon Product Advertising API
This analogue baby monitor can check baby movement, room temperature and has sound activated lights. This gives you the best of both worlds as the sound activation means that the monitor is not powered on fully at all times. There is also an audio tic feature that reassures you if your baby is a silent sleeper. The device comes with a low battery monitor and out of range alarm so that you can be rest assured that it works properly. 
Features:
LCD Screen: Full colour with room temperature display.
Under Mattress Sensor Pad: To track baby movement. 
Nursery Night Light: Soothing the room, and sound activated LED lights. 
Pros:
Gives parents piece of mind

Accurate sensors

Easy to set up
Cons:
Nest Cam Indoor Smart Security Camera
Sale
Last update on 2023-12-03 / Affiliate links / Images from Amazon Product Advertising API
While not technically a baby monitor, many use the Nest camera to monitor their baby. This gives you video footage without the harmful effects of DECT technology. The camera senses activity and then sends the relevant footage to your email or smartphone, meaning you can access it anywhere at any time. A subscription to google means that you can store this footage to look back on. The device can also be turned off and on remotely, meaning that you can switch the device off at times to limit exposure to EMF emissions. 
Features:
Smartphone alerts: Video sent to smartphones when movement is detected.
Clear footage: Night vision camera, with wide viewing angle and clear zoom.
See, Talk and Listen feature: Listen and view what is going on, and talk back to your baby.
Private: Encrypted content to ensure your privacy. 
Pros:
High-quality night vision

Talk and Listen feature

Can be turned on and off remotely

Doesn't rely on battery power

Access from mobile devices
Cons:
Annual subscription needed to store footage 

Some users have connectivity issues
Babymoov Expert Care Compact Audio Monitor
Babymoov Expert Care Baby Monitor Audio, 1000m long range, night light, VOX, rechargeable
Digital green technology: this innovation reduces wave emissions from your baby monitor and guarantees the longest range on the market. expert care has a 1000m range: ideal for an apartment/ house
Essential functions: it has a 3-alert vex mode (visual, audio, or vibration), an out-of-range/ low battery alarm, and automatic channel search
Night light included: expert care includes a night light in the baby unit. this audio baby monitor emits a soft, reassuring light in your baby's room
Compact: this baby monitor is easily transportable. just slip it into the changing bag whenever you go out or travel with your baby
Two standard usb cables included (plugs not supplied): they are compatible with all 5v usb plugs, reusable on several devices
Last update on 2023-12-03 / Affiliate links / Images from Amazon Product Advertising API
The Babymoov expert care audio monitor is a compact, easily transportable monitor that comes with 2 standard USB cables. Made with digital green technology, wave emissions from the monitor are reduced while still retaining one of the longest ranges on the market at around 1000m. The monitor comes with a three-alert mode – visual, audio or vibration, an out of range alarm, a low battery alarm and an automatic channel search. A nightlight is also included to create a warm glow in the nursery. 
Features:
Voice activated: Switches on when it hears the baby cry.
Night light included: Baby monitor emits a soft and soothing light.
3 alert vex mode: Visual, Audio and Vibration
Pros:
Affordable Price 

Large Range

Compact and Easily Transportable

Triple Alarm
Cons:
No room temperature indicator

Static Issues
Nanit Plus Smart Baby Monitor Camera & Wall Mount
Nanit Plus Smart Baby Monitor Camera & Wall Mount Plus 1 Year of Insights
THE BEST VIEW OF YOUR BABY, PERIOD: Get a crystal clear HD bird's eye view of your baby, day or night from anywhere on your iOS, Android, Kindle Fire, or Echo Show device. Easily mounts to the wall above your crib
STAY CONNECTED: Hear or speak to your baby with two-way audio. Listen while using other apps or even when your screen is turned off with background audio. Receive real-time sound and motion notifications with adjustable sensitivity. Plus, monitor the temperature and humidity of the nursery to ensure they're comfortable
SLEEP TRACKING & GUIDANCE: Nanit gives you your baby's sleep stats each morning, plus a timelapse highlight reel of their sleep, so you can rewatch their entire night in seconds. Get personalized, science-backed sleep guidance and tips from the world's leading pediatric sleep experts, right in your Nanit app
SAFE & SECURE: 256-bit encryption keeps your data safe, and 2-factor authentication keeps your account secure. Invite the rest of the parenting team to access your camera, and with advanced user permissions, you can control exactly what each user can see and do
ALEXA ENABLED: See your livestream with Echo Show, or ask Alexa how your baby slept last night. Nanit includes one year of Nanit Insights sleep tracking and video history. Nanit comes with a 1-year limited manufacturer's warranty
Last update on 2023-12-03 / Affiliate links / Images from Amazon Product Advertising API
The Nanit Plus Smart Baby Monitor with wall mount is a smart camera system that can send HD, encrypted footage directly to your smartphone. The manufacturer claims that the directional antenna means that the WiFi signal is facing away from your baby, meaning that the device directs around 10 times less radiation towards your baby than in other directions. Nanit also states that the radiation levels emitted by this device are less than other home electronic devices. 
The camera can be purchased with a floor stand or wall mount which secures the monitor securely above the crib. It measures room temperature and humidity to ensure an optimal sleeping environment and has a cloud based feature to store footage that is available at an extra cost. Users can download the Nanit app on their smartphones to access the footage. The app also includes features that can track and analyse the baby's sleeping patterns.
Features:
Smartphone alerts: Video sent to smartphones when movement is detected.
Clear footage: Night vision camera, with HD video.
Two Way Audio: Listen and view what is going on, and talk back to your baby.
Multiple Users: Can be accessed by more than one person
Wall Mount: Optional extra to mount directly above crib
Pros:
High-quality HD footage with night vision technology

Two way audio feature

Sleep tracking and guidance

Encrypted footage

Access from mobile devices
Cons:
Expensive compared to other models

Too many settings that may not all be used

Cloud based subscription costs extra
Last update on 2023-12-03 / Affiliate links / Images from Amazon Product Advertising API
Our top pick from the choices above is the Nanit Plus Smart Baby Monitor Camera & Wall Mount. While the Nanit Plus is the most expensive option on our list, it comes with a number of great features that have proven it to be a market leader. Some of the reasons why we picked this as our number one choice are:
Parents can access video and audio footage without harmful DECT technology 

Videos are secured with full data encryption

Stands are secure and tip proof to keep your baby safe

A two-way audio feature allows you to soothe your child with your voice from your smartphone. 

The smartphone app not only tracks sleep but gives advice on how to improve it – a great benefit for new parents.
Why Use Low EMF Baby Monitors?
Baby monitors have included more and more technology as standard in recent years. Most monitors now include a multitude of features such as two way communication microphones, colour LED screens, room temperature sensors, zoom features on the footage, build-in nightlights and more. When it comes to video and audio transmission, many monitors are now offering encryption for higher levels of security and HD video quality to ensure that you can see your little one clearly and easily. The main concern when it comes to high-tech, state of the art baby monitors is that most of these monitors use technology such as DECT (Digital Enhanced Cordless Technology), which works by using 1.89 or 2.4 Ghz frequency bands. Even many audio only baby monitors use DECT technology, still putting your family at risk. 
Baby monitors, or any technology that use DECT or cordless technology use the same electromagnetic frequencies as cordless phones, wifi routers and even microwaves. There have been concerns however over the levels of radiation that these devices are omitting, and the effects that this may have on people living in the household. When turned on, baby monitors also admit this radiation, even when in standby mode. One of the most recommended video baby monitor's on the market is the Infant Optics monitor has been found to omit 30,000 uW/m2 within the baby's room, while the receive that parents use emits an additional 5000 uW/m2. Studies have also shown that baby monitors next to a crib can emit the same levels of radiation as a large cell phone tower that is over 100m away.
What are the side effects of EMF radiation?
Some studies have shown concerning side effects from EMF radiation that include impact on brain development and on the immune system, which would be especially harmful in babies who are still developing. Other side effects include impact on the reproductive system and headaches.

Sleep disruption has also been reported, which is not ideal when we are discussing baby monitors. The last thing parents need is for their baby not to be able to sleep – every parent needs a rest too!
Due to this, some choose to not use baby monitors at all, instead option to just use their own eyes and ears. However, for many parents, who lead busy lives, have multiple children or who have a large house and can't hear their child, baby monitors are essential.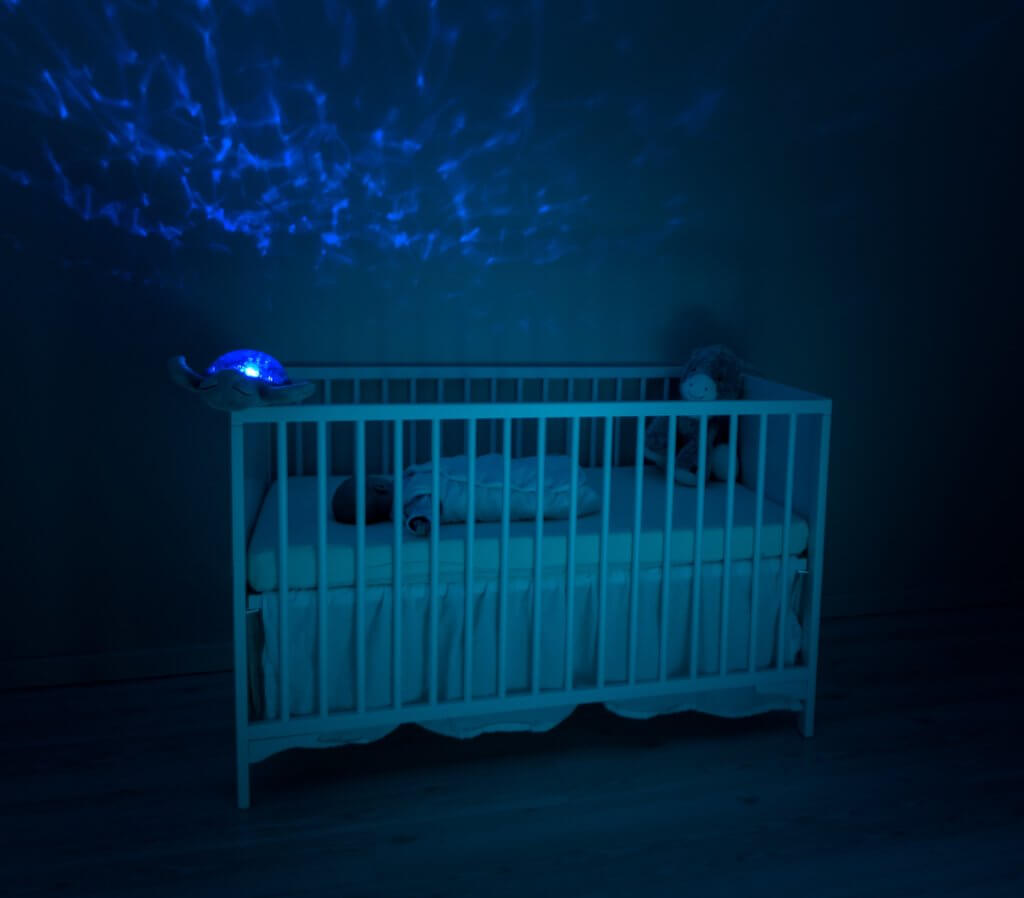 What to Consider when Buying a Baby Monitor?
If you are considering putting a baby monitor in your nursery, there are a few options to consider. 
Firstly, there are low emission analog baby monitors. Many believe that these monitors are better as they use a lower frequency (49Mhz) compared to digital monitors. This is deemed to be the slightly safer option. These monitors are only for audio only however, so may not be what you are looking for as they do not offer video. 
Low emission digital baby monitors do offer video footage, but most do work on the higher frequencies and use DECT technology. There are a few on the market however that reduce their emissions due to the technology that they use – for example, by using voice activated features. In our recommendations below, when we have discussed digital monitors, we have stated why they are better than others on the market. 
When choosing between these two types of monitor, there are many factors to weight up in addition to the radiation concerns. While most digital monitors omit slightly higher levels of radiation, they do tend to produce between quality audio and have a stronger signal.
How to Reduce EMF Exposure from Baby Monitors
All of the baby monitors above are great choices, but there is even more than you can do to limit the amount of EMF radiation that your family are exposed to.  Take a look at the tips below to further protect your home.
Turn the monitor off when not in use
When any device that emits microwave radiation, even when they are on standby mode. Therefore, it is recommended that you turn the monitor off completely when you are not using it. 
Think about baby crib location
The further that the device is from the crib, the further the EMF radiation is too. You will need to try this out in your own nursery to find a balance between limiting the risk of EMF radiation, and getting a clear picture of your child when they are sleeping. 
If the baby monitor has voice activation features, use them.
Many baby monitors have voice activation features, including some of those on our list. Turning on this feature means that the monitor will only turn on when it picks up your baby crying or any other noises. As the monitor is not on constantly, this will keep EMF levels lower.
How to Choose the Right Baby Monitor for Your Home?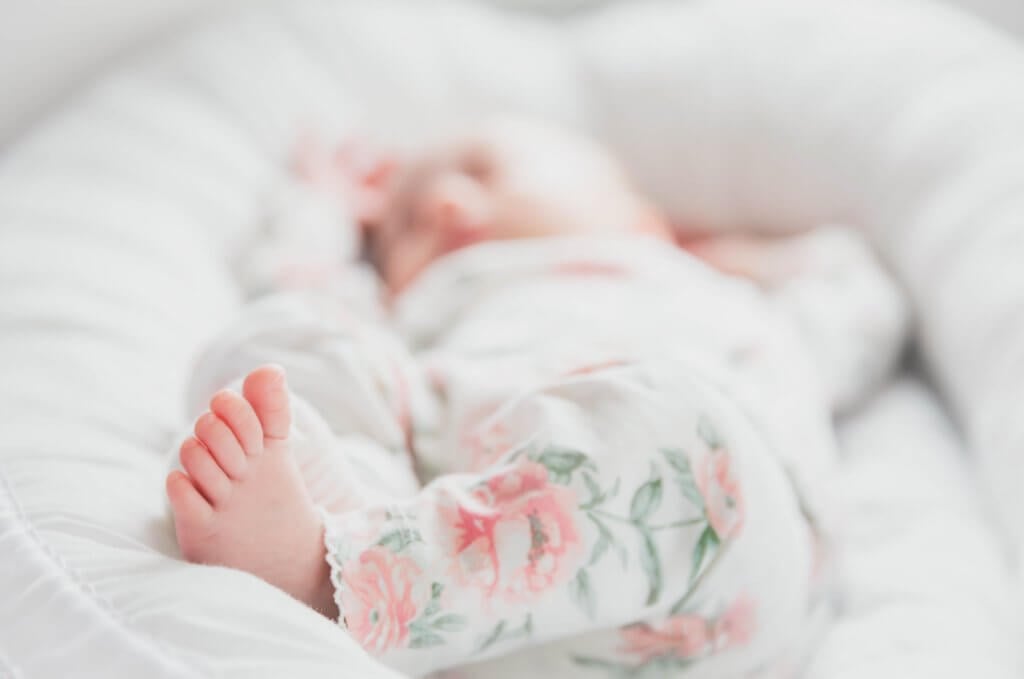 With the amount of new technology on the market, and the increase in EMF radiation in the home, it is important to consider this when purchasing new items. You and your family's health is the most important thing and choosing one of the baby monitor options on our list helps protect them, while you can be rest assured that the monitors still do their job effectively. 
My recommendation is to go for the Nanit Plus Smart Baby Monitor Camera & Wall Mount as its includes many features that help all new parents, thanks to its HD footage, night vision cameras and two way audio. It also encrypts your video, ensuring your family's safety and delivers footage without the use of harmful DECT technology. This monitor has everything that you need.