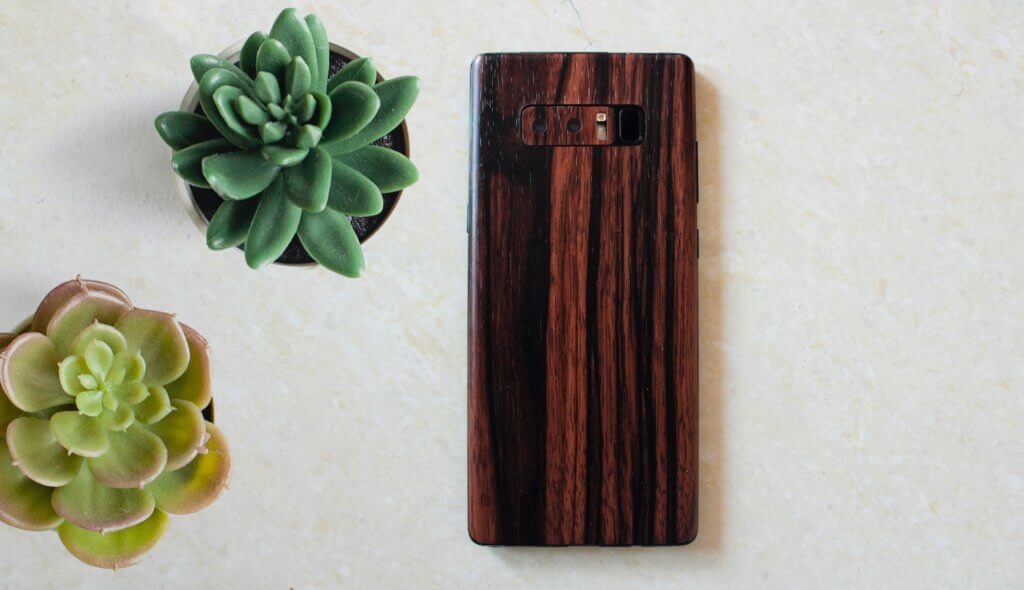 One of the most popular EMF Phone Cases on the market is the DefenderShield EMF phone case. DefenderShield is a company with many different EMF protection products for various devices, but is it worth the money? The case retails at around £88.00, which is pricey for a phone case. To help you make your decision, we have tested the case out for you – evaluating its ease of use, effectiveness and the benefits of using this kind of technology. Check out our full review down below. 
DefenderShield EMF Phone Case Product Features
Last update on 2023-12-03 / Affiliate links / Images from Amazon Product Advertising API
The creators of the DefenderShield Phone Case discovered that most EMF blocking phone cases on the market block only one type of radiation – ELF or RF. Their protection levels for this individual type of radiation also only sat at around 75-85%. The DefenderShield claims to block up to 99% of harmful EMF radiation, which encompasses both ELF and RF radiation, including 5G radiation. The phone case achieves this by using multiple layers of radiation protection shielding, with each layer designed to target a different type of radiation. Once these layers are combined, they work in unison to absorb and redirect radiation that measures between 0 and 10 GHz. 
The DefenderShield comes in many different sizes to suit a variety of mobile phones and has multiple colour options. Inside the case's front cover are slots for credit cards, allowing you to carry your essentials on the go. The card slots are also RFID-blocking, giving you that extra sense of security. 
The phone case is designed to protect your mobile – it has anti-shock technology and is slightly thicker on the corners to help protect them if your phone is dropped. It is made from high-quality vegan leather on the outside and a soft microfiber material on the inside to protect your screen. The case also includes a wrist strap that can be clipped on and can be folded for landscape viewing. 
What to Expect When Using Your DefenderShield EMF Phone Case
When the DefenderShield arrived at my door, I was extremely happy with the secure packaging and initial quality of the product – and it was delivered quickly too! Once unpackaged, the case was easy to put on – the inside of the case at the back is magnetised, meaning that the phone fits in it really easily and stays securely in place. Taking my phone in and out of the case was a simple process and much easier to do than many other phone cases. When placing the phone in the case, it is essential to make sure that the camera lines up with the hole in the back of the case. I did not do this at first and could see the edge of the case in some of my photos, but this issue can be easily rectified. 
I really loved the magnetic clasp on the front of the case that secured the front flap. The front flap ensures complete protection, so I closed the case if I was on a long phone call or listening to a podcast. If the flap was not over the screen when I was using it, the EMF exposure would not be reduced. It took a while to get into the habit of doing this, however, it isn't a difficult change to make. The phone did not stop working, as it can still receive a signal from the back and sides, but the front of the case means that the radiation is not directed towards me. The cardholder is excellent as it allows me to carry some of the cards that I used every day easily without taking my full wallet – the slots themselves were easy to pull cards in and out of, but secure enough that I wasn't worried about them falling out.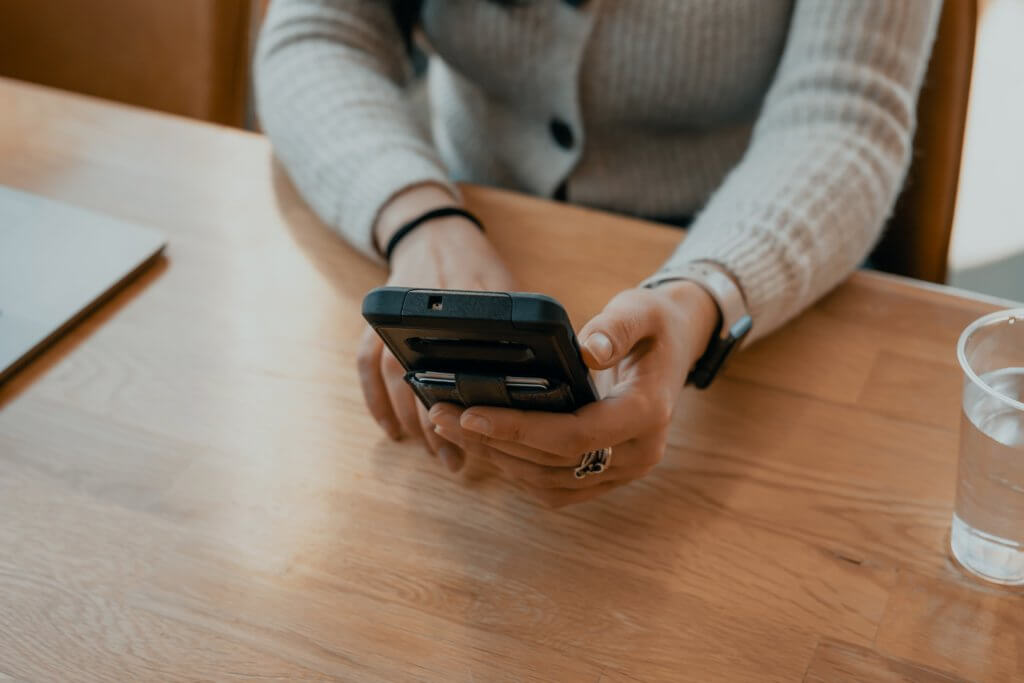 Who Is This Product Not Right For?
This product is very similar to a normal phone case, so anyone with a compatible phone can use it. If, however, you are used to thin and streamlined phone cases, you may not like the DefenderShield case. This is because as the case has multiple protective layers and the cardholder section, it is bulkier than standard phone cases, so the size does get some getting used to. I was surprised at the weight of the case as it was lighter than I expected it to be, so I had no problems carrying it around. After a while, I did begin to prefer this case to my standard phone cover as I could just carry it, instead of taking my wallet too – so even though it is bulkier, it still takes up less room than my wallet and my phone. 
EMF Levels from the DefenderShield EMF Phone Case
As previously mentioned, the DefenderShield claims to stop up to 99% of EMF radiation, and the phone case's technology has been proven. DefenderShield's technology that it uses in all its EMF blocking devices is backed by laboratory testing – with it being tested in an independent FCC-certified lab. This really makes the phone case stand out from others on the market, many of which do not have reliable evidence proving the effectiveness of the tech. Some brands do their own testing in-house; however, this may not be as reliable as those tested in an independent laboratory. You can find out more about DefenderShield's laboratory test results here. 
However, it is important to note that these lab-tested results are not based on the effectiveness of the actual phone case but on DefenderShield's unique material that they use in all their products. The test results state that "The Sample Under Test (SUT) is the DefenderShield. The SUT is a proprietary material which is used as a protective shield against RF and magnetic field radiation in consumer and professional applications."
Why do we Need Protection from our Mobile Phones?
A study conducted in 2011 by the World Health Organisation's Agency for Research on Cancer found that types of radiofrequency radiation could potentially be dangerous. The American Cancer Society came to the conclusion that most studies have failed to find a link between cellular radiation and the development of tumours. Therefore, with such mixed signals from studies, it is clear that further research is necessary.
Many other scientific experts are beginning, however, to caution against mobile phones. Dr Leigh-Erin Connealy, the author of 'The Cancer Revolution' and Director of The Center for New Medicine, recommends avoiding radiation exposure from mobile phones as part of cancer prevention. While avoiding mobile phones in the modern world is impossible, EMF protection phone cases may reduce your exposure to harmful radiation. This level of risk is especially concerning with the increased use of 5G – find out more about 5G radiation in our blog post How to Protect Yourself from 5G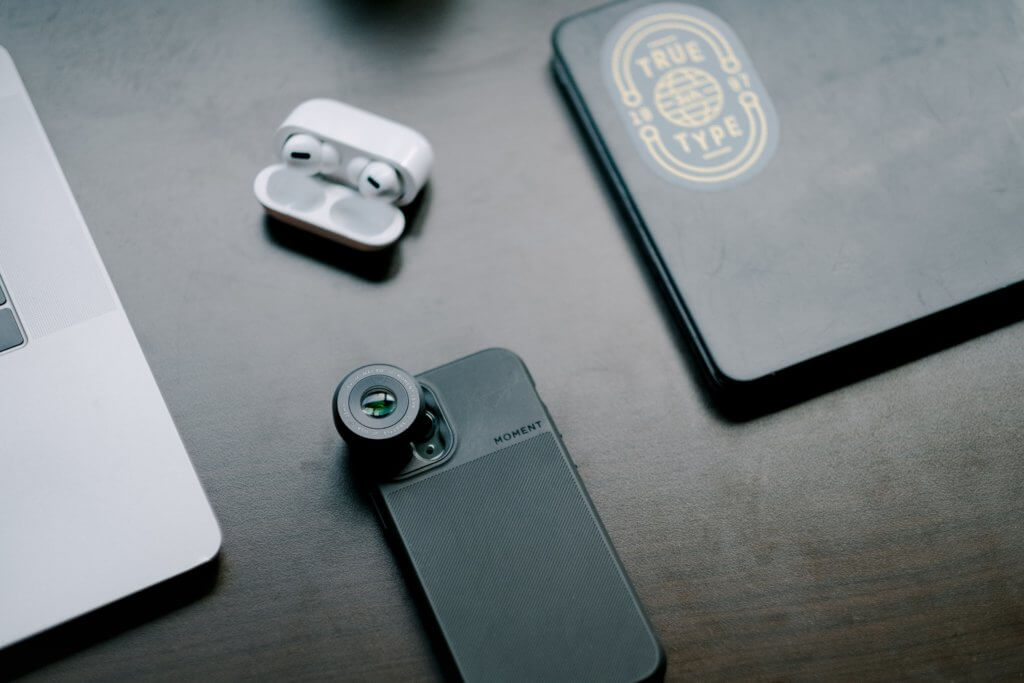 What to Look for When Choosing A Protective Case?
As there are so many cases on the market that claim to provide EMF protection, there are many factors that you should look for that will help you make an informed decision. 
EMF Protection
The reason for choosing an EMF protection case in the first place is to reduce your exposure to EMF radiation. Therefore, the most important aspect of any case is that it does what it is meant to. Look for cases that block a high percentage of the radiation. The DefenderShield Phone Case, for example, blocks up to 99% of EMF radiation.
Price
EMF products can be expensive and are truly investment pieces; however, some brands mark up their products so that they are simply unaffordable. When selecting a case, it is important to weigh up the price with its effectiveness and quality. 
Quality
As EMF phone cases can be quite expensive, especially in comparison to traditional cases, quality is key. If the product is made from good materials and works well, it is likely to last longer, meaning you won't need to spend more money on a replacement anytime soon. Always check customer reviews to see if customers are pleased with the product that they have received, as this will help you make your decision.
Manufacturer
As EMF radiation has been more commonly written about in recent years, some manufacturers have tried to cash in on this, creating products with big claims but no evidence to back their products up. Research the manufacturer carefully to ensure that they are a legitimate brand. DefenderShield, for example, are a reliable name in the EMF world, with many products that are highly reviewed.
Research
As previously mentioned, EMF effectiveness is key, but it is important to check if there is solid evidence to back up a manufacturer's claims. Some companies test their products effectiveness in-house, and while this does provide us with some data, companies that test in independent laboratories may be more reliable. DefenderShield test their technology in an FFC-certified independent lab and publish their results online for all customers to access.
Other Ways to Protect Yourself from EMF and 5G Radiation
As well as using an EMF phone case, there are other ways that you can help reduce your exposure to EMF radiation from your device. Take a look at our top tips below.
Distance Yourself
Many studies have shown that being in close proximity to your device can lead to increased exposure, which can damage your body over time. The FCC in America, for example, recommend that you distance yourself from your phone where possible – by around 30 feet. This can be difficult as to actually use the phone, it has to be closer to you. However, when not using it, try putting it further away. If you are on the phone, consider using the speakerphone feature instead of putting it directly against your head, as we know EMF radiation can impact the brain.
Utilise Airplane Mode
Most modern phones have three main ways that they connect – with each way leading to an increase in EMF radiation. When possible, try and minimise the number of different connections that you are using – for example, turning off cellular data when you are connected to Wifi, or turning off Bluetooth capabilities when using cellular data. Turning your phone off or on to Airplane Mode while sleeping may also have a positive impact on your sleep as EMF has been found to lead to problems with sleeping.
Keep Your Phone Charged
When your phone is fully charged it works perfectly. When it has a lower battery, the device has to work harder to sustain a connection, therefore emitting more EMF radiation.
Frequently Asked Questions (FAQs)
Q: Do EMF Protection Stickers Work on Mobile Phones?
As we discussed in our article on EMF stickers, the Federal Trade Commission in America said that 'most EMF or radiation stickers' were scams. There is, however, a lack of evidence and studies on every type of EMF sticker to conclusively say they are all entirely ineffective, with more research needing to be done on the issue. 
Q: Do Any Phone Cases Block 100% of EMF Radiation?
Not really, if a case blocked 100% of EMF radiation, then you would not be able to use your phone as it would have zero connectivity. Most effective EMF blocking cases like the one in this article keep the back of the case open, directing the EMF radiation away from your body. 
Q: What is 5G radiation?
5G radiation is a non-ionising radiation and, therefore theoretically, does not cause any changes to human DNA or the structure of cells. But there are some questions about other safety issues of 5G radiation due to its intensity.
Q: Are the Magnets in The DefenderShield Phone Case Harmful?
No, the magnets are low strength and do not harm the users. 
How Do I Clean My DefenderShield Cell Phone Case?
The easiest way to clean the phone case is to remove your phone from it and then wipe the case with a cloth and warm soapy water. It is important to ensure that the case has dried fully before putting it back on your phone. 
Bestselling EMF Phone Cases
Last update on 2023-11-17 / Affiliate links / Images from Amazon Product Advertising API
The DefenderShield Phone Case really is a standout option when it comes to EMF protection phone cases. This is because it is lab tested and approved by independent government-certified laboratories. The case has many size options, so there is an option that will fit most phone users and there is even a colour choice – which is rare for EMF blocking phone cases. When testing the product, we found the case to be secure and of high-quality. Although the case is quite costly, the quality ensures that it will last for a long time and the technology has evidence to prove its effectiveness so it is truly worth the investment – we highly recommend it. If you are looking to purchase it, check it out here.